The UMBC Office of Environmental Safety & Health offers various online and in person training. Outlined below is an overview of training requirements as well as instructions for access.
Online Training 
UMBC utilizes Webnettraining and the CITI Program (Collaborative Institutional Training Initiative) for online safety training.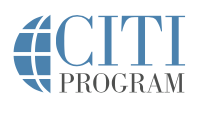 If you already have an account go to www.webnettraining.com and click on the Member log in, then fill out (in all lowercase) the required fields with the following:
Company ID- your department code (e.g.-umbcchem)
Username – first initial + last name (e.g. "John Smith" will be "jsmith")
Password – your specific password
If anyone has difficulty logging in, needs to be registered, or would like to add a training module to the UMBC Training Web Page, contact UMBC Environmental Safety and Health at esh@umbc.edu or (410) 455-2918 .
Visit
https://about.citiprogram.org
and click on "login in". Select "
Log In Through My Organization
" and search for "University of Maryland, Baltimore County" in the search box. You will be prompted to login to your UMBC account if not done so already. Register and complete any courses that are deemed relevant to the work conducted. Visit the UMBC Office of Research Protections and Compliance (ORPC)
Research Education and Training webpage
for additional information on CITI web based training.
In Person Training
UMBC ESH offers in person training on a case by case basis, please email esh@umbc.edu for specific training requests.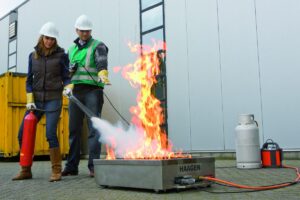 A few trainings offered are:
Hazardous Waste Management
Fire Extinguisher Awareness
Laser Safety
Spill Cleanup
Training Requirements
Specific training requirements are dependent on the type of work being conducted. A thorough risk assessment should be used to determine what training is best suited for a laboratory (contact UMBC ESH for assistance with conducting a risk assessment if necessary). Listed below are the general requirements that all laboratory personnel must complete as well as specific requirements for diversified research.
All laboratory staff are required to complete the following training through Webnettraining on an annual basis:
Bloodborne Pathogen Awareness (if working with blood or potentially infectious material)
Hazcom1 and Hazcom 2
RCRA Hazardous Waste Awareness
Personal Protective Equipment
UMBC Lab Safety
Laboratory staff working with recombinant DNA, biohazardous materials, human subjects, and animals should utilize CITI for training requirements specific to their field of research. Listed below are a few of the training courses offered:
Animal Care and Use Training
Biosafety Training
Financial Conflict of Interest Training
Export Control Training
Human Participant Use Training
Responsible Conduct of Research Training
Visit the UMBC Office of Research Protections and Compliance (ORPC) Research Education and Training webpage for additional information on CITI web based training.
In addition to the general requirements outlined above, personnel working with animals are required to do the following: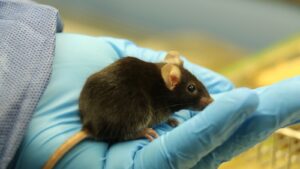 Please keep in mind that all webnet training must be completed annually while CITI training may be every 1-4 years depending on the course. If you have trouble accessing the above training or would like to have a training added, please contact UMBC ESH at esh@umbc.edu.